Each month IBI's "Inside Line" will highlight a team member from one of our loyal advertisers. It's always fun to learn a little something new about people in the industry who make things happen at their company and for the industry. This month, we caught up with a longtime Brunswick team member, Michael Postema.

IBI:  Michael, even though this is our first meeting, I know you've been in the bowling industry a long time. When did you start, and what is your position now?
Michael: Believe it or not, 2021 marked the 30th year I've been in bowling and at Brunswick. Literally, just this morning, HR sent me a note regarding my 30th year anniversary gift.  During my junior year in college, Brunswick hired me as a Systems Analyst in their IT Department to provide technical and communications support. Today, I serve as the Director of Modernization Sales in North America.   It's been a tremendous ride, a fascinating career, thanks to Brunswick.
IBI:  COVID seems to have accelerated the acceptance and interest in technology for consumers and business providers. What has your experience been?
Michael: I agree one hundred percent. If we look at general trends in the world, it's obvious we all are doing things differently than we did two years ago. The one constant we see both in personal and business life is mobile technology.  Everywhere we look, people are using mobile apps and are now accustomed to the ease of use. Whether you are ordering airplane tickets, reserving a restaurant table, calling Uber for a ride, or other everyday transactions, these tasks today are all done on a smartphone.  A significant area of focus for us is meeting people where they want to be met today.  Eighty percent of our population has a smartphone.
IBI:  How are you addressing some of today's challenges like labor shortages and fluctuating consumer expectations?
Michael: Prior to the pandemic, we started work on a self-service kiosk because we saw labor as a challenge for proprietors.  As an organization, we've always been laser-focused on giving business owners the tools they need to meet their objectives.  We now have fully operational kiosks in the market helping to ensure that proprietors serve their customers efficiently.   They are a game-changer, and people are super excited about this flexible technology.
Consumers have high expectations. There's no point in the history of the world where there are more options on a Friday night to spend $100 on entertainment than today. Bowling is just one opportunity for people. The big question is, what are you going to do differently to bring people to your location?  We've addressed that concern many ways: Duckpin Social is one way; string-pin technology, integrated with Sync, in a smaller footprint appeals to everyone; Spark augmented reality on a bowling lane is another way.  
IBI:    What do you like most about your job?
Michael: I guess more than anything, I just love people. I love helping people achieve their hopes, dreams, and goals. Hands down, I have great customers from all walks of life facing different, unique challenges that I can work with them on. I'm also blessed to have a fantastic team, outstanding leadership, knowledgeable co-workers, and excellent mentors.
IBI:  You are a man with a lot happening Michael, how do you manage your time and responsibilities?
Michael: I'm a firm believer in taking time daily for self-reflection, planning, and organization. I address the most critical tasks of the day first. I tend to be very goal-oriented and remain focused on long-term goals, both at work and home; it probably makes me a better team player, father, husband, and son.
IBI:  When you're not working, how do you like to spend your time?
Michael: I love adventure, travel, being outdoors, and a lot of physical activity. I try to have a balance between a lot of different activities.
IBI:  What one thing would readers be surprised to know about you?
Michael: Just over a year ago, I shared a life changing experience with my son where we saved a woman's life who had been injured and stranded in a very remote swamp location for three days.  The story went viral, and we had people from across the country reach out to us.  It was a very emotional and humbling event that I still get asked about a year later.
Father and son rescue woman stranded 2 nights in woods after hearing faint 'help me' cry.
IBI:  Any final thoughts for our readers?
Michael: Like many people, my entire career has evolved around bowling, and I feel like I've been tremendously blessed beyond imagination. The people I've met, the experiences I've had, and the opportunity to be around incredible people, it's just been fantastic.  So, for that, I'm forever grateful.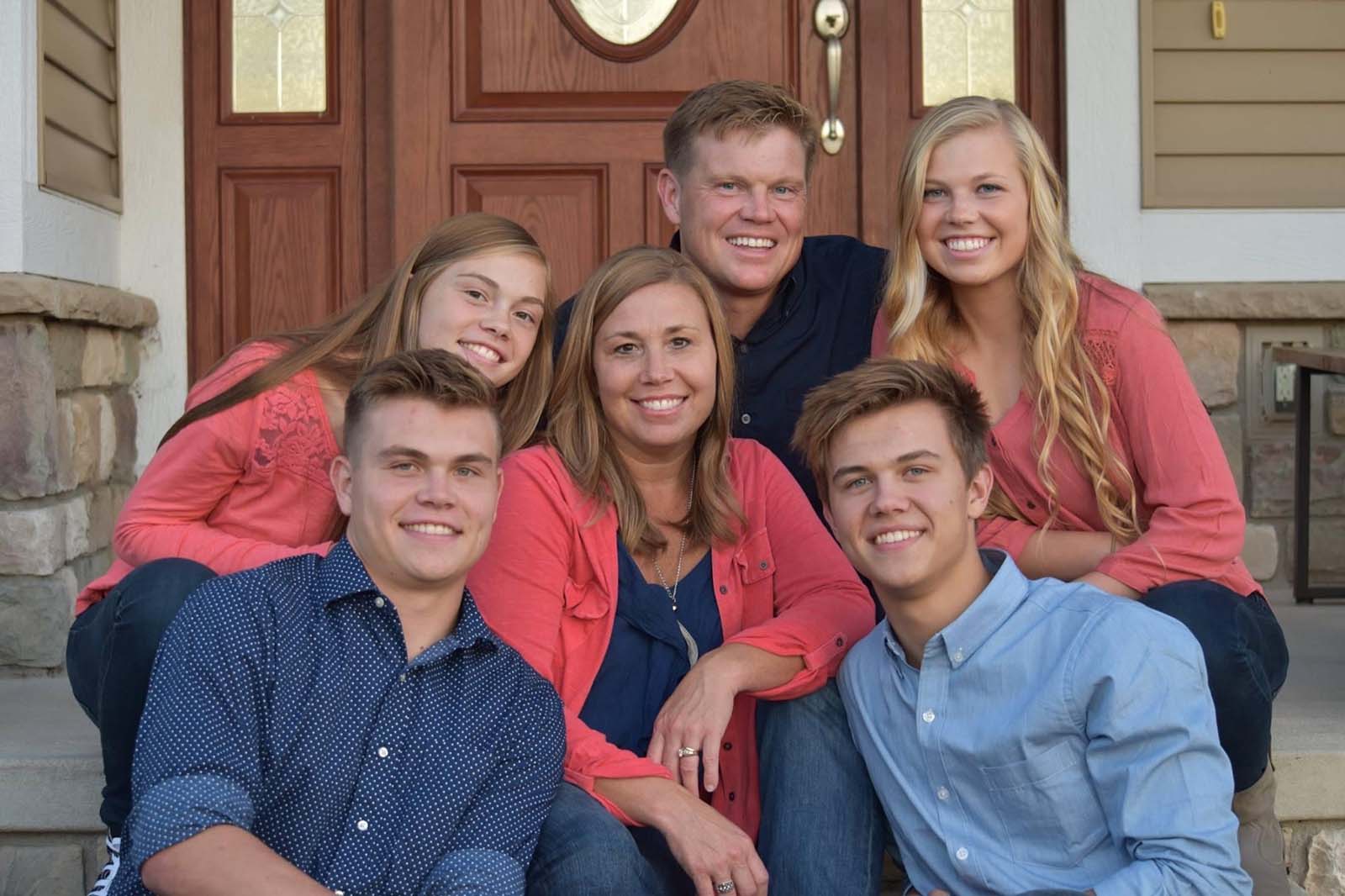 Read more articles