For 30 years IBI has been the leader in delivering cutting-edge information.
We want you to continue receiving IBI each month, along with other NEW, upgraded subscription benefits.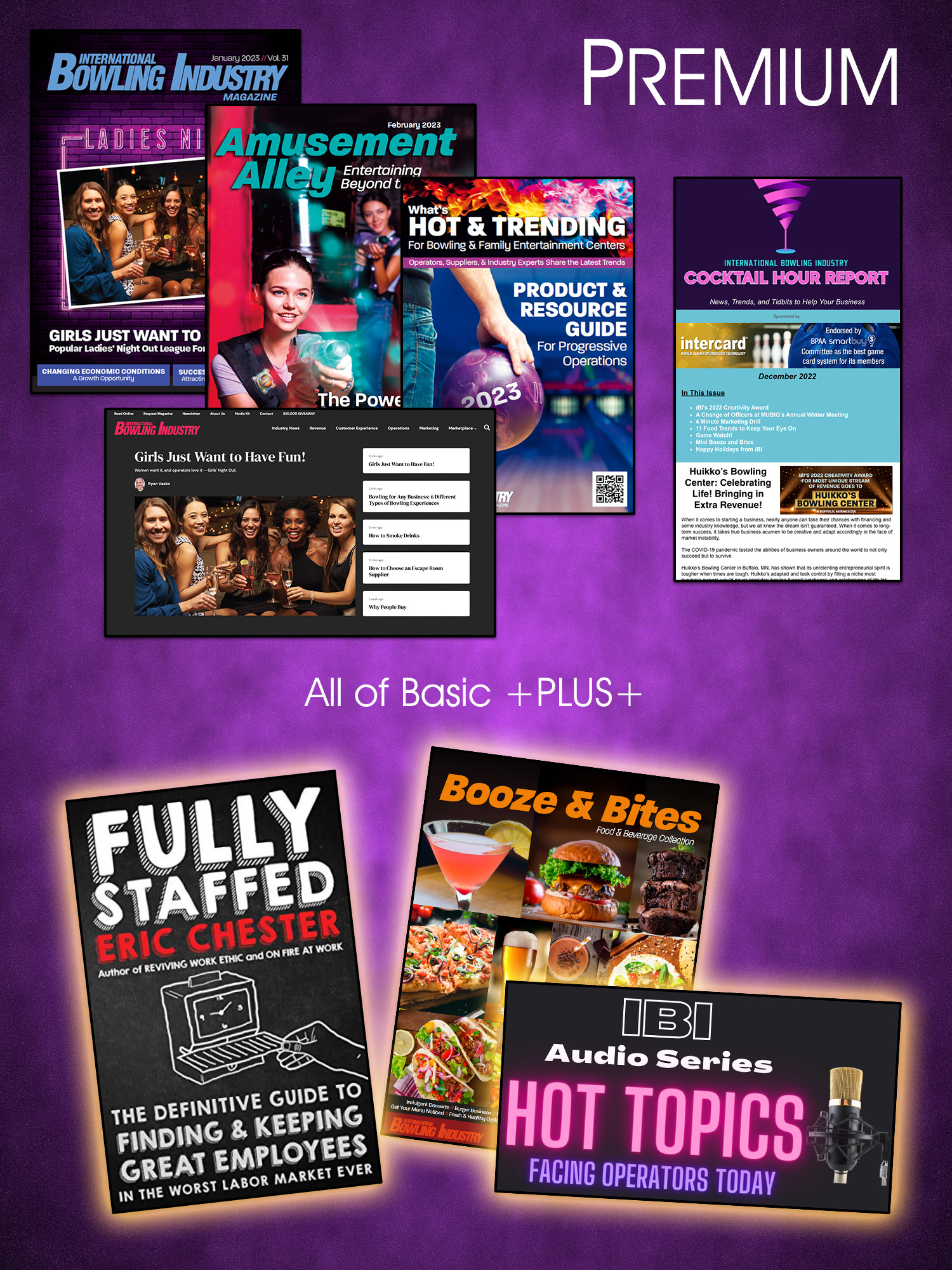 Premium Subscription Plan
Ideal for those who are serious about business operations!
Monthly IBI print and digital magazine
What's Hot & Trending for Progressive Operators, an annual product and resource guide
Amusement Alley~ Entertain Beyond the Lanes periodic supplemental addition
Featured online-only stories at www.bowlingindustry.com
The Cocktail Hour Report monthly digital newsletter
Opportunity to win in the $30,000 giveaway
PLUS A BUSINESS RESOURCE KIT FOR 2023
Fully Staffed Paperback Book By Eric Chester
IBI Food & Beverage Collection 
6 business building audio interviews

Staffing (3)
New organized play
Guest experience
Fun & games for bowler

IBI Audios Series Hot Topics

Marketing Tips from a Pro
Selling and Hosting Group Functions
Premium Pricing
PREMIUM Subscription: 
Less than 3 games of open play a month!
1-Year Annual U.S. Subscription For $129.96 (just $10.83 per month)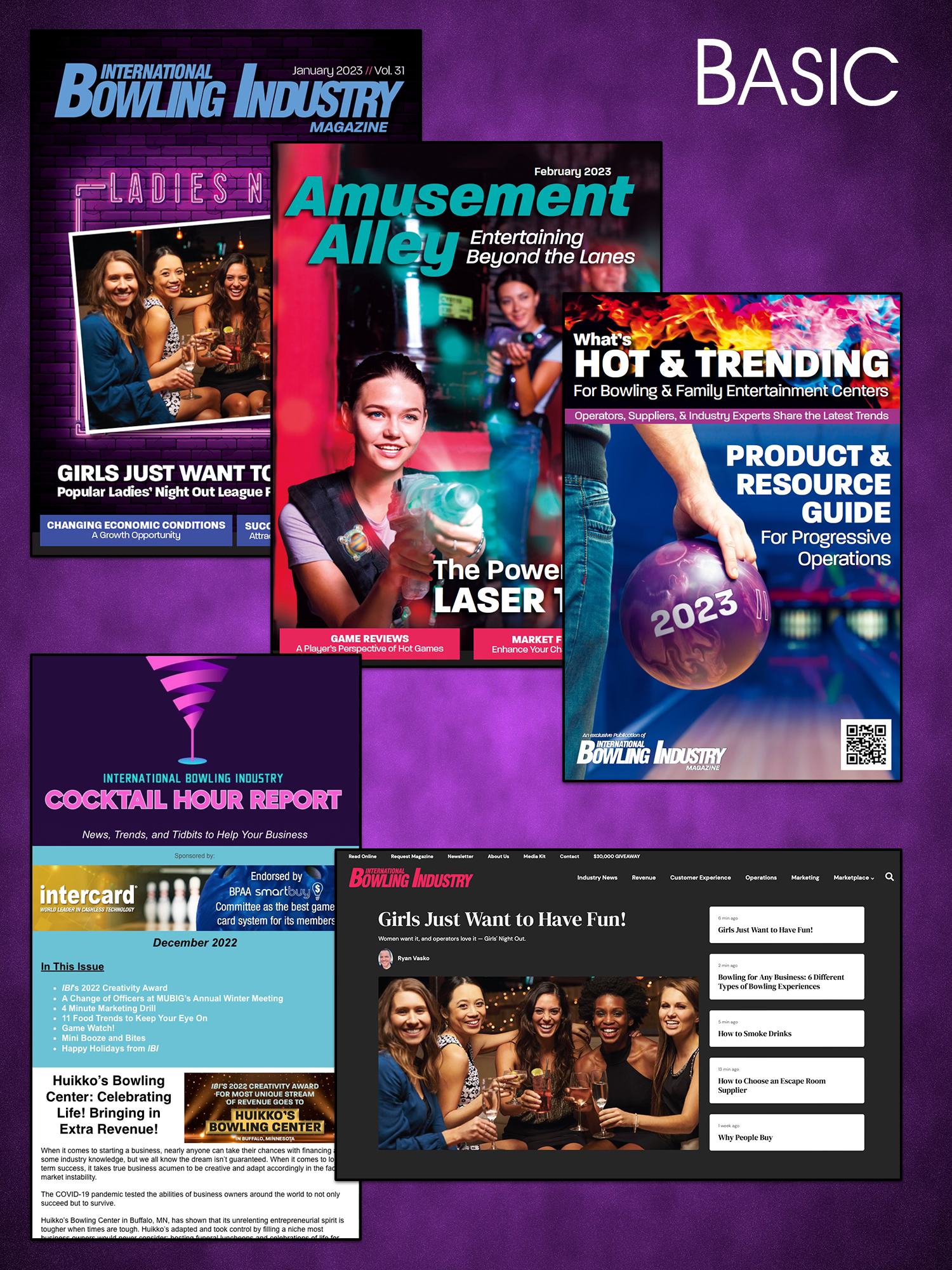 Basic Subscription Plan
New, updated benefits!
Monthly IBI print and digital magazine
What's Hot & Trending for Progressive Operators, an annual product and resource guide 
Amusement Alley~ Entertain Beyond the Lanes periodic supplemental addition
Featured online-only stories at www.bowlingindustry.com
The Cocktail Hour Report monthly digital newsletter
Opportunity to win in the $30,000 giveaway
IBI Audios Series Hot Topics
Marketing Tips from a Pro
Selling and Hosting Group Functions
Premium Pricing
BASIC Subscription: 
Less than 2 shoe rentals a month!
1-Year Annual U.S. Subscription For $69.96 (just $5.83 per month)