Now is the perfect time to be in the Family Entertainment Center (FEC) business and, more specifically, the game room business. Years of refinement by manufacturers, customers, distributors, prize vendors, and others have led the industry to a desirable spot. In an entertainment landscape dominated by on-demand and at-home products, the FEC world is still viable as an affordable out-of-home entertainment option that isn't easily replicated on mobile phones.
The incredible innovation by manufacturers is a big reason for this success. Arcade games have gotten more interactive and technologically sophisticated year after year, and the trend is only getting stronger.
But some games need their own label. As the size of games and the promotion around them have increased, they've essentially become attractions. These "attractions" are a much more significant undertaking for Family Entertainment Centers. From unique shipping and installation needs to the footprint they occupy to the marketing plans necessary to maximize the impact of the new attraction, FECs must be prepared.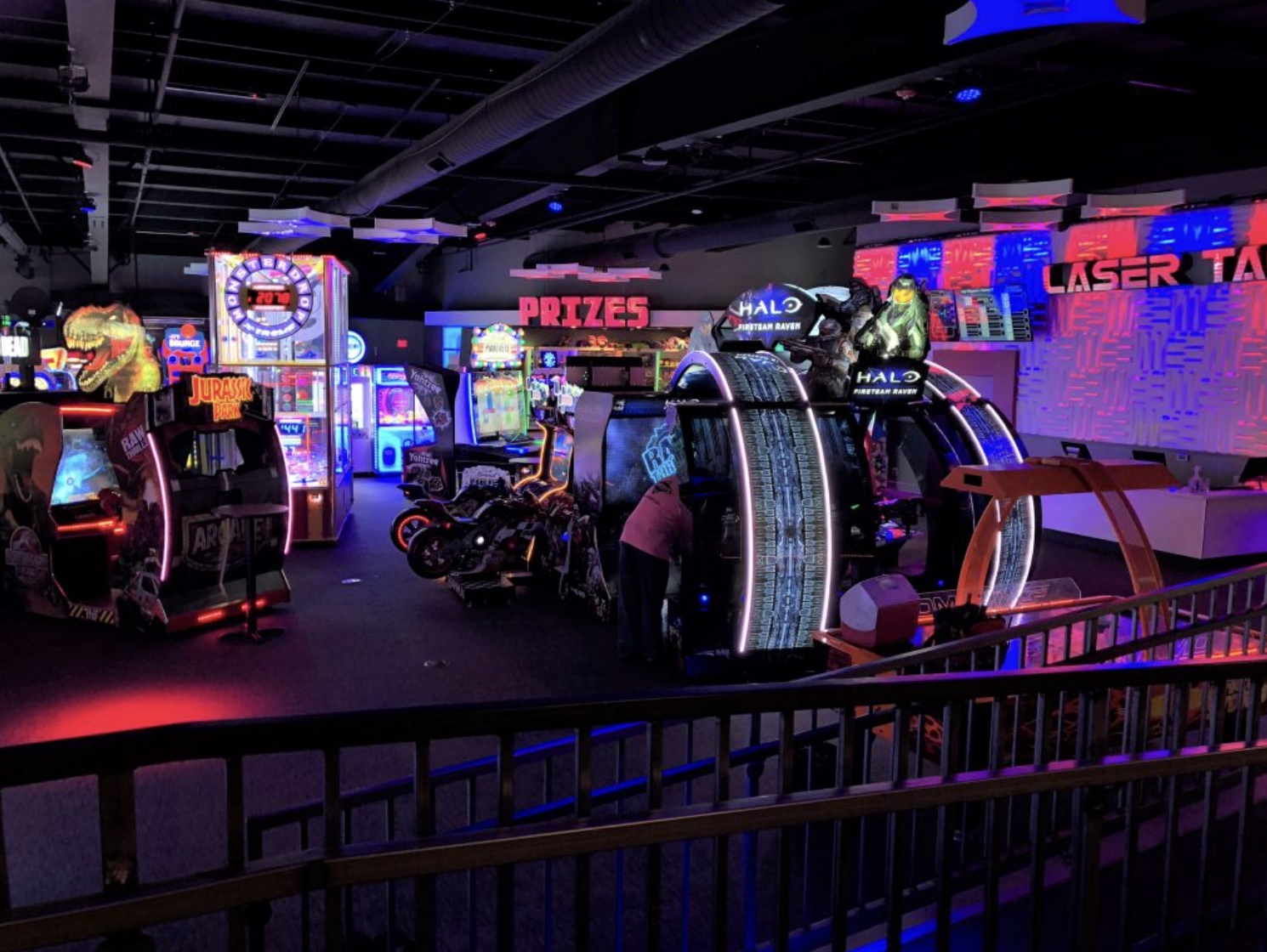 Space Considerations
When you invest in these larger-scale games, you'll have to consider the actual space you'll need. In some instances, you will have to replace at least 3-to 4 games to free up the square footage for a new larger piece. Distributor trade-in and financing programs can help facilitate that process for your business.
Game position is also essential; the exterior of these games is meant to grab attention and build up a crowd, so you'll want to place it where there'll be foot traffic and enough space for the public to gather. Before you purchase a new attraction, work with a CAD design team to help ensure the game is placed in the right spot and with the proper space allocation.
New Games Drive Traffic
Buying a new game without promotion is like a tree falling in the woods; does it make a sound? It would help if you let people know you have these games.
It is the responsibility of the location to draw awareness to the fact that these new games are in your center. To that end, many manufacturers are creating engaging content you can repurpose for online advertising, social media, and your website. You can find some great video content on our Youtube channel. For instance, Raw Thrills, Bay Tek Entertainment, ICE, Stern Pinball, LAI Games, and other manufacturers are active on social media, so follow them and like/share their content.
Connecting Through Social Media
Ensure you engage with your audience and connect your new equipment/attractions into that engagement loop. For example, if someone takes a selfie at your location or with your new attraction, be sure to show them some love and like or share the post. Social media shouldn't just be a one-way communication platform. If your customers are talking about your business, make sure that they know you appreciate it. 
TikTok has exploded with the younger crowd and is a great place to share content about your location; check out this guide for tips. Instagram is still a great place to share videos; check out this guide for more help. Finally, ask your staff to get involved in making it more manageable. 
Tips for Marketing "Attractions"
Give people a reason to come to your location. Offering a promotion specific to the new attraction is a great way to drive foot traffic into your facility. Get creative. Card systems allow a tremendous degree of flexibility in the price and promotion of games. Leverage that flexibility and the excitement of having new equipment to create demand on slower traffic days.
Additionally, many centers are also incorporating these larger attraction-type games into party packages. For example, King Kong of Skull Island™ is a cinematic interactive VR experience. It weaves dazzling 3-D visual effects, exciting motion seat action, cutting-edge VR displays, and movie-style excitement into an unattended cabinet.
VR Rabbids is an excellent example of a short VR multi-player experience that provides a fast throughput to facilitate a party of 8-16 people. Hologate is the World's leading VR platform for location-based entertainment that delivers (on average) ROI in less than eight months. This anchor attraction continually draws spectators in with its cool, open-air, futuristic design, large monitors displaying the non-stop action, and your customer's continuous screams of delight.
Read more articles