Menu Strategies to Promote Healthy Foods and Skinny Drinks
In a market where the public and media battle rising obesity rates, health-conscious trends are becoming more widely accepted.  A very profitable and often overlooked solution includes centers creating relatively healthier, high-margin plates that help customers stick to their goals and leave them with a great sense of personal satisfaction to take with them on the way out.  Adding functional foods and meat alternatives to your kitchen is the best first step you can take; the next step is to engineer your menu to draw attention to your new plates and make them profitable.
While this article covers incorporating healthy foods into your food offerings, it applies to all aspects of marketing your physical menu.  If there's a time for people to cheat on their diets, it's going to be while having fun at your center!
Most of these menu items are already very profitable.  We all know healthy food comes at a premium.  Simply throwing a meal in the air fryer rather than a grease fryer adds value.  Complex salads don't usually come cheap!  Meatless alternatives like Beyond Meat can already be sold for an upcharge over a beef burger, and the same goes for hot dogs and chicken nuggets.  The wraps you already sell can be sold in a lettuce wrap — it doesn't cost you more but improves the health-conscious customer's experience.
John S. Dyson, Professor of Marketing at Cornell's School of Applied Economics and Management, wrote in his report "Slim by Design: Menu Strategies for Promoting High Margin, Healthy Foods" about three significant steps to guide the success of new items on your menu.
1.     Shifting attention toward the high-margin plates
2.     Enhancing expectations of taste using rich vocabulary
3.     Increasing the perception of value
1. Shifting attention toward high-margin plates: Often, consumers already have an idea of their favorite foods that they know might appear on your menu and search for those first.  Pizza lovers might not read the rest of the menu when they know they probably want pizza. It's important to draw attention to high margin plates using contrasting fonts, pictures, icons (like a pepper indicating spicy), borders, or illustrations.  Predictably, consumers also read menus as they would read a magazine, so menu items in the first section or beginning of each section are more likely to catch their eye.  This placement alone has been found to increase sales by 25%.
2. Enhancing expectations of taste using rich vocabulary: Let's face it, we don't always want the healthy option on the menu, which can sometimes have a negative connotation of awful taste.  Using phrases like "light and fresh," "robust chopped salad," or "succulent Italian seafood filet" is a great way to avoid the association with a bad taste and has proven to increase sales over bland phrases like "seafood salad" by 28%.  Another popular trick-of-the-health-trade is to offer the slim version of an existing plate, which might be half of the regular meal portion at 75% of the original price. 
3. Increasing perception of value: While price can be a significant factor in fast food, it's less critical when customers sit down for a meal and have time to indulge.  Some studies recommend avoiding listing prices in a straight-down menu, as it may leave people scanning on just price alone.  It's also advised to use fewer numerals, with studies finding that people spend more when prices are listed as total dollar costs:  .99 traditionally indicates a better value; .00 indicates better quality. 
Most of these changes are easy to make and affordable to experiment with since they require simple modifications to the menu.  Remember to talk to your customers and see what works best in your area! 
Booze
Surprise, surprise.  The same marketing strategies that we use in selling healthy food will also work with low-calorie beverages!
Skinny cocktails give all the flavor, all the class, all the fun, and all the profit without all the calories.  These skinny mixtures will make your guests feel better about imbibing while delivering a tasty punch.  Add in the right garnishes, and you'll provide a picture-perfect social media opportunity.  And isn't Insta-worthy pics what everyone is striving for these days?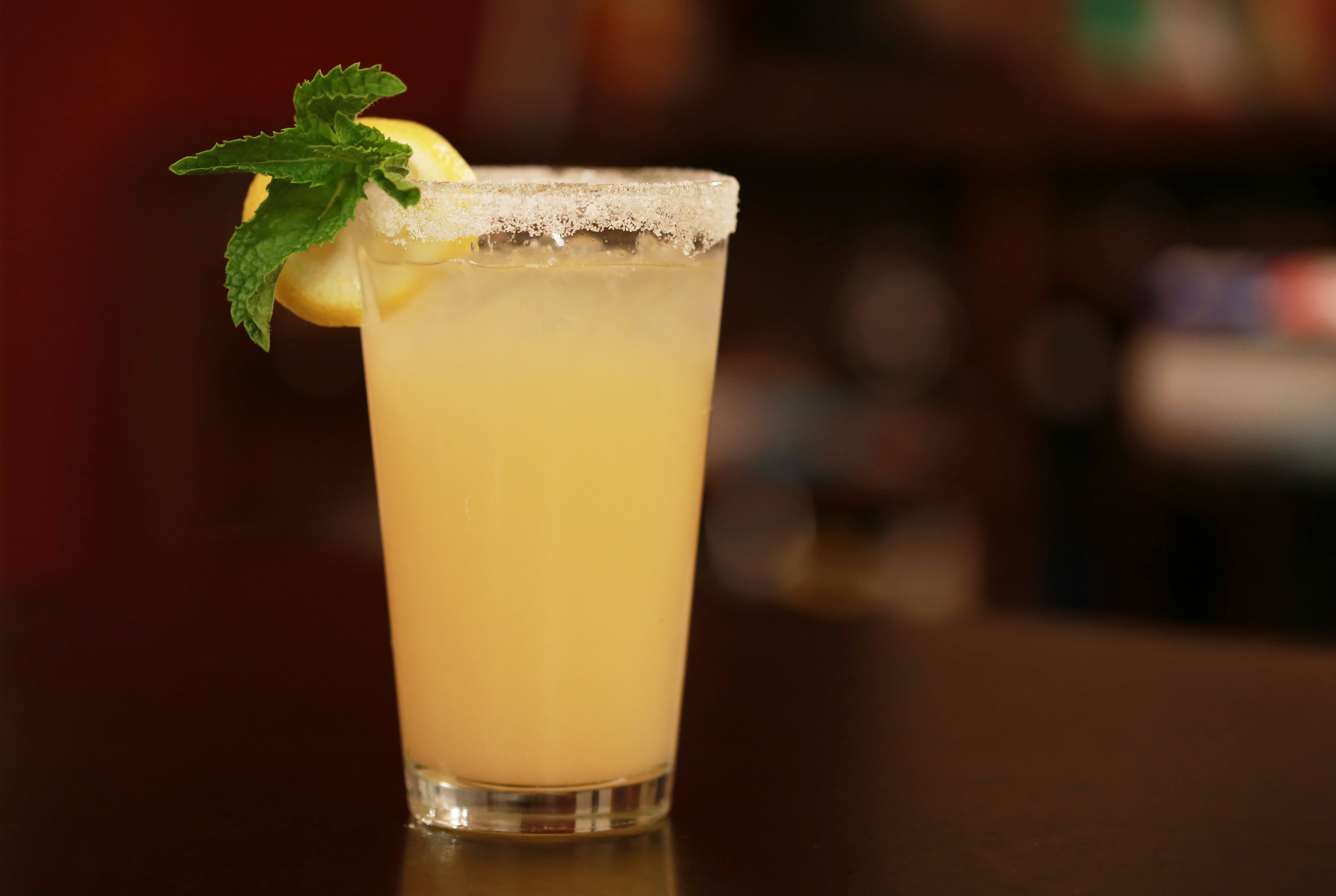 Here are two skinny drink recipes that will keep your guests coming back for more.
Classic Skinny Martini - 100 calories per drink
Ingredients:
1 shot of vodka
Handful of ice
Club soda
Lime
Preparation
Add one shot of vodka, ice, club soda, and lime to a martini shaker.
Shake to mix.
Strain into a martini glass and garnish with a slice of lime.
Skinny Margarita — 115 calories per drink
Ingredients:
1.     Kosher salt and lime wedge to rim the glass
2.     1 1/2 ounces silver tequila
3.     3 tablespoons of freshly squeezed lime juice 
4.     1 1/2 tablespoons freshly squeezed orange juice 
5.     1 teaspoon of light agave nectar or more to taste
6.     Ice
Preparation
1.     Lime and salt the rim of the glass
2.     Add the remaining ingredients to a shaker and blend or shake the heck out it and pour!
3.     Garnish with another lime if you're feeling fancy.
Read more articles