A great general manager is like a coach, playing the fundamental leadership role that will make the team a consistent winner. In the family entertainment center industry, a  general manager or GM is like your town's mayor.
Hiring a general manager is crucial to maintaining a well-oiled business day-in and day-out, no matter the size of the company.
Hiring a general manager acknowledges that you need a team leader for your frontline staff - someone who emulates the company values and culture. On that level, the person you are looking for is someone who can drive sales and grow your bottom line, but not at the cost of people. 
Hear It Straight From the Best in the Biz
This guide will walk you through the steps on how to hire a general manager without sacrificing your family entertainment center's core values and settling for "just anybody" to fill in such a vital role in the organization.
The greatest asset of a company is its people. You can look at any two FEC locations of the same company and it's the people who give the two locations distinguishing characteristics.
So to help you invest in this key hire, we talked to industry leaders like David Curtis (Senior Director of Talent at Dave & Buster's) and Beth Standlee (CEO & Founder at TrainerTainment) to take you on a deep dive into insights, tips, and tricks on how to hire a general manager for family entertainment center business.
Steps to Hire a General Manager for Your Family Entertainment Center
Define the Role, Skills, and Qualities Required.
On paper, a general manager should oversee daily operations, design strategies for business growth, engage in guest activities, pursue business goals and objectives, lead employees and delegate tasks, and report to and engage with corporate officers.
According to the Harvard Business Review on the basics for general managers, their six primary roles are:
Shaping the work environment through performance standards that set the pace and quality of the team, business concepts, and people's values;
Crafting a strategic vision that takes into account the industry, the customer, and a specific competitive environment;
Allocating resources to support the company economically to produce high returns;
Developing high performers by making tough calls to upgrade the organization, rewarding a job well done, and transforming an already strong team member into an exceptional one;
Building the organization by simplifying and innovating ways to do things; and
Supervising operations and implementations through thorough plans, commitments, and flexibility.
These roles evolve as the business grows, as David Curtis witnessed at Dave & Buster's:
"As the business becomes a chain, the GM whose initial focus is within the four walls of the FEC should then start expanding that view outside to drive sales." Former Dave & Buster's regional managers were able to step out of the general manager role once they played coach within their team and started training and mentoring the people below them.
"You know you've arrived in your leadership spot when you can step away," Beth Standlee says on the importance of looking for a general manager candidate who has the potential to outgrow the role, self-manage, and eventually raises up another general manager.
It is also an identifying role for the position to ensure that the business changes for the better during the tenure: "It will be a GM's demise if the business remains the same during his time up to when he leaves," says Curtis.
Aside from qualifying applicants in terms of ability to drive sales, manage costs, and create business strategies, and achievements, Curtis advises hiring or recruitment managers to look for essential qualities that make a good general manager: "You have to have somebody who is people-focused. The mentioned skills are expected of this level and should only come after you establish the fact."
A general manager should understand the staffing environment, lift people up and make them better, and fit the company's culture. Adaptability is also an expected characteristic for this key position: "Adapting and shifting gears quickly is a testament to what candidates can do and how they will respond to situations like facing labor shortage or COVID-19 shutdowns," adds Curtis.
Look Internally for Candidates.
Looking internally can mean two things: first is looking for potential homegrown talent within your company. The second is looking inside the industry.
For internal hiring, a succession plan for your talented individuals should be in place. A succession plan stems from your operations plan and aims to put someone in the pipeline for development, grooming, and training for the position. If your senior manager, AOM, or AGM are doing something like local store marketing, financial calls, or investigations, have them take your potential GM and share the knowledge.
"If you have someone who has the potential to become a general manager in nine to 12 months, it's good to have a clear conversation about the expectations such as possible relocations and how much time it would take before you hand over the keys eventually. It pays to remind them to have something we call professional patience," says Curtis. Standlee adds, "bench mentality is important for growing people internally." 
If you're looking to hire a GM within the industry, it narrows your search down to someone who already speaks the language, so onboarding, training, and adjustments are more plausible compared to hiring outside the hospitality and entertainment sectors.
"I'm more enthusiastic with someone who already has a heart for hospitality, as what we do is like breathing – it's already natural for us," says Beth Standlee.
As the nature of the job is a hugely compelling factor for applicants – such as long hours and weekend work – doing a direct hire from another industry may have its repercussions and may lead to turnover instead of retention; the former being debilitating for both the business and the team.
Standlee shares, "I have an experience where it didn't work out. We hired from retail – the guy was a great leader and has a heart for people but could not get his arms around 1 AM closing times and working 7 days a week."
"In the past, I hired culturally good fits, but they just don't understand the hospitality industry – and they were indeed turned over," adds Curtis. "If someone wants to make a transition into our industry though, it's up to the company if you want to take a calculated risk or gamble," he continues.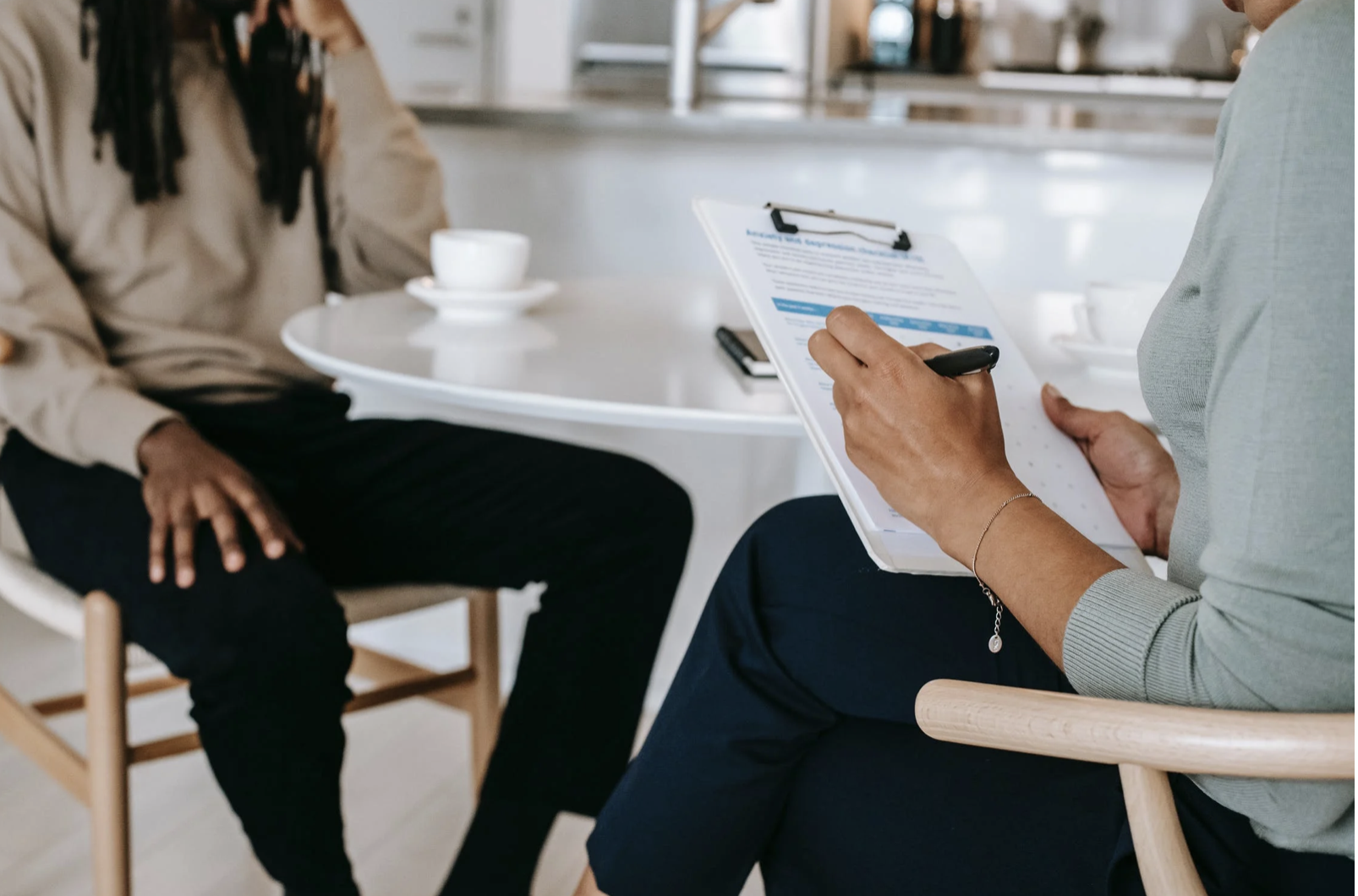 Look for Recommendations Within Your Network.
According to LinkedIn Talent Research, an estimated 56% of professional recruiters heavily depend on their network for hiring new talent. 
For David Curtis' almost 25 years of recruiting experience at Dave & Buster's, this does not necessarily mean looking for someone with a previous position relative to the general manager role: "If you're an hourly employee at D&B, you'll probably need seven years to become a GM, but we want to narrow that as we don't want to stifle the growth of curious minds by sticking to the course when they want to learn something ahead."
As recruiters on the hunt for GMs you can retain, you would want to look after the potential of someone already working at the location you are hiring for - your direct organizational network. By taking the time internally, your homegrown talent can be one of your biggest assets: "Spend time with them one-on-one with scenarios and coaching to make sure their skills are honed, then evaluate them. Have a leadership camp to see who among the potential candidates will rise to the occasion," advises Curtis.
Other than recruiting from your organizational network, you can tap into your personal, social, and professional networks to scope out the possibilities. 
Use your personal and social networks to plug in your latest job post. Add a call-to-action to share the post to your audiences' networks for wider reach. For your professional network, you can also join online communities of recruiters or niche channels for family entertainment center operators and staff for a more focused approach and selection.
Design Your Interview Questions.
As a set of interviews does not necessarily reveal characteristics and qualities immediately, Standlee and Curtis suggest framing the interview questions differently and mapping the process in a way that flows conversationally:
"One of the best questions is about management style. You'll be surprised at what people say when you approach them in a good-natured, genuine, enthusiastic, and conversational style," says Curtis. This technique relaxes and disarms candidates, allowing you to get answers that will either make or break their application.
According to our experts, questions should be framed as follows instead of the usual "tell me about your strengths and weaknesses:"
How would your former employees describe you?
If they can change one thing about you, what would it be?
Have you ever asked anybody about your areas for improvement?
These allow applicants to do some introspection and would most likely reveal if they are people-oriented.
Beth Standlee also has a way of making them dig deeper: "I ask them about times when things didn't go well for them – like moments when they were disrespected at work – and I don't have to know exactly what happened, but I'd like to know how they responded."
How people take this question varies from answering directly to going on and on about the issue, eventually revealing bad blood from previous jobs. "That's how you know that they're not going any further," she continues.
Interviewing Your Future GM: Tips & Tricks from our Experts
Come across as casual and fun but keep your HR radar on high alert.
Ask people about their stories. A lot of times, they are already answering your questions along the way.
Find out how they ended up in the hospitality industry.
Talk about the good, the bad, and the ugly about the job (long hours, late store closing, etc.) to help them make an informed decision about your company.
Don't just interview - create an experience. Set the tone, relationship, and expectations early on.
Read more articles